Sponsor:
Interested in performing this year?
Free Performances: The Rosendale Street Festival is a non-for-profit effort. Any funds received above our operating costs go to other local not-for-profit groups including
Operation Music Aid
, scholarships for band camps for local children and purchasing adapted instruments for special needs students in local schools. All of the performers volunteer their time to appear the festival. At each stage a merchandise table is set up and performers are encouraged to sell their own cd´s, T-shirts etc.
Out-of-town Artists:
The festival gives priority to local performers from The Hudson Valley our logo is "Listen Local" . Through our relationships with radio stations some headliner and non-local acts have performed including Dar Williams, Marshall Crenshaw, Graham Parker and a host of others.
Submitting your band: Fill out the submission form below. The deadline for submissions is May 1st 2015.
2014 Schedule

SATURDAY, 19th JULY

TIME

CANAL LOCK

CAFÉ

CREEKSIDE

FIREHOUSE

MOUNTAIN

THEATRE

Noon

Loveypie

Pete Santora

Greg Englesson

Victoria Levy

Los Thujones

XX

1pm

Kids Rock New Paltz

Charles Lyonhart, George Quinn & Rob Stein

iS

Big Bowl of Soul

Purple kniF

XX

2pm

Rosza

Bob-Kat

Tulula!

Barb Barbara Dempsey & Co.

Gozer

Reel Expressions Youth Film Festival

3pm

Ratboy Jr.

Old Double E

Gutter Cat

The Compact

Paul Green Rock Academy

Reel Expressions Youth Film Festival

4pm

Jude Roberts

Lauren Diamond and the South Paw Specials

Whiskey Mountain

The Kurt Henry Band

The Big Takeover

Reel Expressions Youth Film Festival

5pm

Rockelle Cakes Quartet

Lara Hope & The Ark-Tones

Mister Kick

Clouds

Protius

Reel Expressions Youth Film Festival

6pm

M'Bolla

Steve Mulvaney & Soul Device

The Tall Weeds

Mad Satta

Pitchfork Militia

XX

7pm

Carl Mateo

Dylan Doyle

The New Lazy Boys

Myles Mancuso

Big Sister

XX

8pm

XX

XX

XX

XX

Patti Rothberg

XX

XX

XX

XX

XX

XX

SUNDAY, 20th JULY

TIME

CANAL LOCK

CAFÉ

CREEKSIDE

FIREHOUSE

MOUNTAIN

THEATRE

Noon

Mid Hudson Music Together

Paul Maloney

Paul McMahon

KnicelyDone3

God's Word Worship Band

XX

1pm

Bloom

Dorraine Scofield

Red Neckromancer

St Fest All Stars

Ian Lloyd's Stories

XX

2pm

Fuzzy Lollipop

Black Mountain Symphony

The New Liberrians

Alex Jornov Band

Les Vegas

Reel Expressions Youth Film Festival

3pm

Grenadilla

Wally Nichols

Frenchy and the Punk

Murali Coryell

The Big Heavy

Reel Expressions Youth Film Festival

4pm

Spiral Up Kids

The Pleasers

Los Doggies

D Squared

Passero

Reel Expressions Youth Film Festival

5pm

Fre Atlast & RIA

Saints of Swing

Marty's Nags

Sass and Brass

Tiger Piss

POOK and Energy

6pm

X

X

X

X

Voodelic
Special Notes and Additions to the Festival:
Join the ongoing drum circle in front of The Drum Depot!
The Reel Expressions Youth Film Festival at The Rosendale Theatre
Saturday, July 19th and Sunday, July 20th
2:00pm - 6:00pm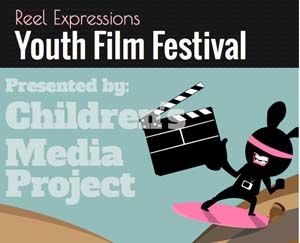 Children's Media Project and The Rosendale Theatre is hosting a new and exciting youth film festival, Join us in a celebration of award-winning youth media from around the country! The Festival will present a amazing showcase of short youth-produced films in the genres of animation, narrative, experimental, documentary and music videos. The festival empowers teens to become active participants in media, not only consumers!
Family Friendly!
By donation!
St Fest Opening Parade!
Saturday, July 19th, 11:45am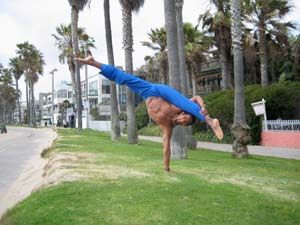 Hosted by the Berimbau & Pandeiro Orchestra
Featuring Capoeira, Music and Dance everyone is welcome to join in the Samba, Chants and Fun! Bring your Berimbau and/or Pandeiro if you have one!
11am ARRIVE AT ROSENDALE RECREATION CENTER
11:45am WALK 5 MINUTES TO ROSENDALE LIBRARY
12pm ORCHESTRA & PARADE STARTS DOWN MAIN STREET
12:30am - 12:45am PERFORMANCE AT CANAL LOCK STAGE
End of St Fest Celebration Parade!
Sunday, July 20th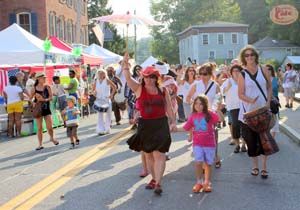 Hosted by the Rosendale Improvement Association Brass Band and Social Club
Bring your instrument if you have one!
5:45 Leave the Canal Lock Stage and march to Willow Kiln Park
Flag Making Station!
Saturday and Sunday, Canal Lock Stage
Hosted by UrthArts whose mission is to create Art for families, Nature discoveries as well as Sacred studies. UrthArts is facilitated by Susan and Bryan Perrin who use art as a tool for learning, teaching about and understanding the environment. Come and make a flag to wave proudly in the End of St Fest Celebration Parade!
Performing this year?
Parking passes will be sent to you. Please note that musicians parking is located in the Fans Plaza parking lot.
STAGE BACK LINE INFO:
MOUNTAIN STAGE
DRUMS: 5-PC. PEARL w/ hardware & cymbals
BASS: SUNN CONCERT HEAD/CRATE 2x15 CAB.
E- GTR: FENDER SUPER REVERB
FENDER MH-500 HEAD/4x12 CAB.
A-GTR: HARTKE AC-150
KEYBD: FENDER STAGE 1600
CAFE STAGE
DRUMS: 5-PC. LUDWIG CS w/hardware & cymbals
BASS: FENDER BXR
E-GTR: FENDER PRO 185
A-GTR: FENDER ULTIMATE CHORUS
KEYBD: FENDER STAGE 160
FIREHOUSE STAGE
DRUMS: 5-PC. LUDWIG w/ hardware & cymbals
BASS: HARTKE HA-2000/2x15 CAB,
E-GTR: FENDER SUPER SONIC/TONEMASTER 4x12 CAB.
A-GTR: FENDER ACOUSTASONIC JR.
KEYBD: HARTKE KM-200
CREEKSIDE STAGE
DRUMS: 5-PC. SONOR FORCE 2000 w/ hardware & cymbals
BASS: HARTKE HA-1200 w/DI
E-GTR: SUNN TC-50
FENDER DLX. REVERB
A-GTR: FISHMAN LOUDBOX
KEYBD: FENDER ULTIMATE CHORUS