4 Gun Ridge
Sunday, Creekside Stage, 4pm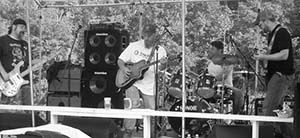 Rock, country, Americana, alt-country, sometimes acoustic... The best genre name we've been given is probably 'aggressive country'. 4 Gun Ridge plays all original rocking country tinged music that is honest and gritty. Front man Don Parker brings his love for classic outlaw country to a band with members steeped in rock and roll.
Amber Rubarth
Sunday, Canal Lock Stage, 3pm
Amber Rubarth is a singer-songwriter based in Rosendale, NY. Grand prize winner of NPR's prestigious Mountain Stage New Song Contest, Rubarth writes songs with a courageous vulnerability so personal that it touches the universal. Produced by Jacquire King (Tom Waits, Norah Jones, Kings of Leon), the album debuted at No. 13 on iTunes' songwriter chart and features duets with Jason Reeves and Jason Mraz.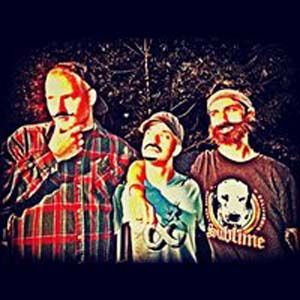 Animal Sandwich was formed in 2010.By winter of 2010, we were in the studio to record our first album (flavored meth). We enjoy playing live at house parties and venues such as BSP, OASIS, COLLINS ALE HOUSE, THE LOFT, STONY PONY and more.
Antidote 8
Saturday, Mountain Stage, 6pm
Antidote 8 from Kingston NY is a band that plays hard and rocks even harder. Through the unions of friendship— both long and short—the band emerges with a thick, rich, and raw sound. A Mix of Metal and Melody, Prog and Hard Rock, with reverence to the art of the guitar solo. Currently recording their debut album at Darkworld Studio, Antidote 8 is Morgan Evans, Adrienne Nixon, Dave Daw, Eric Nixon and Jordan Childs.
Barry Jackson and God's Word Worship Band
Sunday, Mountain Stage, 12pm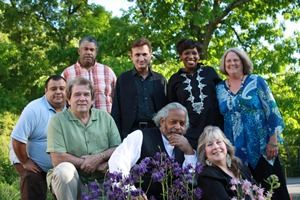 Our mission is to spread the Good News of the Gospel with music. We strive to not limit the style of music that we play, but to have a blend of many different styles that will appeal to more than one group of people. Our style includes R&B, Latin, rock and roll, contemporary Christian, country and others. We released a CD, Father of Life about five years ago, and are currently working on the next one. Based out of Living Word Chapel in West Hurley, NY, we are a nine piece band that has been under the teaching of our Pastor, Don Moore. The band includes: Barry SweetJackson - vocals, keyboard and percussion; Mauro Savino - keyboards and vocals; Gabriel Delgado – drums; Barry Lindsay – lead guitar and vocals; Mike McDonough – bass, acoustic guitar and vocals; Tommy Porto – saxophones, flute, vocals; Linda Bergenn – flute and vocals ; Cheri SweetJackson – vocals and Migdalia Fortes – vocals.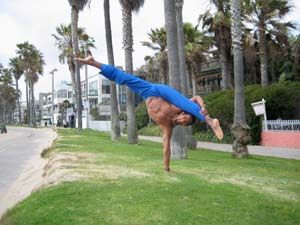 BERIMBAL & PANDEIRO ORCHESTRA, ALONG WITH CAPOEIRA, MUSIC & DANCE PARADE is led by Gustavo Caldas who teaches Capoeira, music, and dance classes, steadily works throughout the year performing and teaching workshops by several different dance companies, Capoeira groups, public school districts, and universities throughout the US and internationally. He recently taught at SUNY New Paltz, North Carolina A&T University, and continues to teach workshops at Marist College annually. Join in the parade for the opening of the Street Festival! Marchers will meet at The Rosendale Library at 11:45 on Saturday and march down Main Street to the Canal Lock Stage.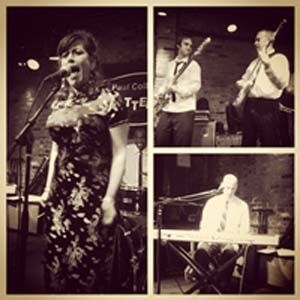 Part of the soul revival (think Sharon Jones) Big Bowl of Soul is dedicated to unearthing and paying tribute to lesser known soul masterpieces of the 1960's. With a touch of jazz, a dash of funk and a whole lot of rockin' vocals, Big Bowl of Soul shingalings in the spirit of Irma Thomas, Sugar Pie De Santo, Dee Dee Warwick and other unsung divas of the vinyl era.
Biggy and Itchy
Sunday, Creekside Stage, 2pm
Biggy and Itchy are Jim Treulein, a legendary Long Island performer on the acoustic Americana scene for 30+ years (playing acoustic guitar and doing songs from his independently released CD "Couldn't Shake it if I Tried") and Dan Uttendorfer, who has been playing local music scene since 1977. Dan will also be playing acoustic guitar and performing original songs from his 2011 CD release "Valley". They will be backed by Evan Shultis on fiddle and Tom Bourke on bass. A few covers by the likes of John Prine, Bob Dylan etc. may also appear.
Bloom
Saturday, Canal Lock Stage, 12:20pm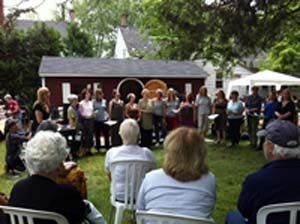 Bloom is a Community Voice Ensemble founded and run by Musician, Songwriter and Teaching Artist Debbie Lan. The group, in its 5th year, meets once a week and enjoys singing a large variety of eclectic music. A place where people can go to sing, no matter their level of accomplishment, Bloom occasionally performs at community events.
Bluestone
Saturday, Creekside Stage, 6pm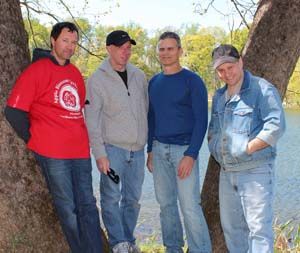 Original rock in the classic style. Powerful riffs and straight ahead rhythms are the backdrop for the catchy melodies of Bluestone's songs about life and love. Ronn Sprague: Vocals & guitar; Kurt Hornick: Lead Guitar; Jim Burns: Bass; Roddy Marchant : Drums
BobKat
Saturday, Cafe Stage, 2pm
Bobkat is a collaboration of singer/songwriter/guitarist Bobby Kennedy and his youngest daughter/vocalist Kate Kennedy. This multitalented duo has graced the Rosendale Street Festival's stages for more than 15 years! BobKat performs an eclectic mix of contemporary hits as well as Bobby's originals, which can be found on the newly re-mastered Late Bloomer CD, available at cdbaby.com. Kate Kennedy has been professionally involved with the Hudson Valley's music scene since age 10. She's currently making a name for herself as an artist in the Philadelphia area, writing and recording with local bands and singing at karoke competitions and many collegiate sporting events. BobKat plays throughout the Hudson Valley and are often joined by Still UnDivided, Bobby's twin daughters Kimberly and Samantha.
Breakaway
Saturday, Mountain Stage, 2pm
Breakaway is a popular covers band, and is one of the most popular in the Hudson Valley. Led by the amazing vocal talents of Robin Baker, Breakaway has been entertaining many crowds in clubs and festivals for years. Robin is supported by Jeff Entin on guitar, Fred Coddington on drums, Leroy Seals on bass, and Eric Stamberg on keyboards.
Cathy Young
Saturday, Canal Lock Stage, 1pm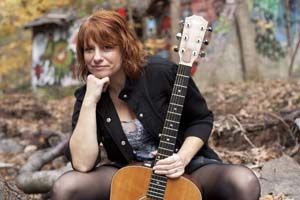 With a sweet voice and a rockin' acoustic guitar, singer/songwriter Cathy Young has played throughout the Mid-Hudson Valley for the past 15 years. Listeners of all ages are drawn in by the optimism & authenticity of her original lyrics.
Cleomas Ghost
Sunday, Creekside Stage, 12pm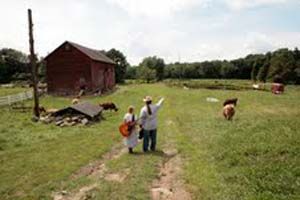 Cleoma's Ghost is a Cajun Duo who play traditional and old-time fiddle-based Cajun music. They have been crafting their musical style together over the past 14 years. Buffy Lewis: guitar and vocals. Buffy's driving guitar style is the backbone of Cleoma's Ghost. Roger Weiss: fiddle and vocals. Roger's fiddle style has emerged into a blend of Creole and Cajun styles. His fiddle playing is heartfelt and very traditionally Cajun, a spicy blend of influences from mentors studied with down on the bayou over the years.
David Kraai
Saturday, Creekside Stage, 4pm
David Kraai (pronounced cry) is a multi-instrumentalist and singer-songwriter who has been traveling and performing his melting pot of country, folk and rock for over a decade. His roots stem from the Hudson Valley, but his music has taken him all over the United States, and at times abroad, gaining an ever-growing fan base. Kraai has been fortunate enough to release several albums and share stages and bills with some of his heroes like Pete Seeger, Levon Helm, Garth Hudson, Dickey Betts, Leon Russell, Charlie Louvin and more.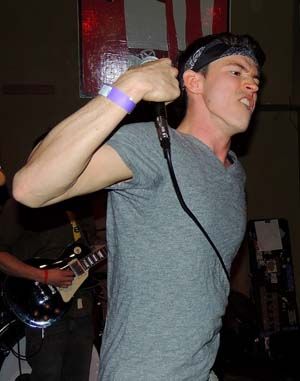 Defunct Radio Circus is a New Paltz area band blending forms of "god-knows-what", "did-you-just-hear-that?", and "wtf?!?" into "let's get drunk and dance-rock". Their energetic live shows get even the most cantankerous and grumpy of individuals to tap a foot.
Having sung leads and backups for many years, Scofield has a wide vocal range and adeptly belts out some edgier stuff along with crooning the softer stuff. (Think: somewhere between Bonnie Raitt, Linda Ronstadt, Joni Mitchell,). She also plays 6 & 12 string guitars, percussion and viola on the project. JB Hunt on bass guitar/ Larry Balestra on congas/hand percussion.
Dylan Doyle
Saturday, Firehouse, 5pm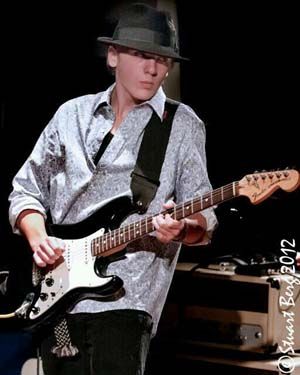 15 year old Dylan Doyle is creating a stir in the Hudson Valley music community. Born in the south to Yankee parents, he has been steeped in everything from Robert Johnson, Townes Van Zandt, and Lightin' Hopkins to Bob Dylan, Neil Young, and Hendrix. From this comes a unique musical interpretation that lies somewhere within the delta of rock, rockabilly, and the blues. He has been chosen to play on the rising artist stage at the 2013 King Biscuit Blues festival in Helena, AR, one of the biggest blues festivals in the country. Dylan will be joined on stage by Kenny Palladino on bass and Sam Allen on drums.
El Front
Saturday, Mountain Stage, 5pm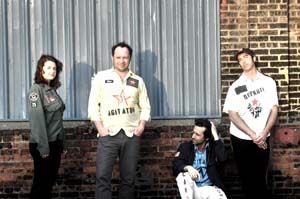 El Front strives to push the envelope both musically and politically with raw energy drawn from punk, reggae, Latin American popular movements, and anarcho-socialism. Churning out a musical soundtrack to these troubled times with hard hitting numbers in English and Spanish that will get you moving on the dance floor while pondering the world situation. Matty Dread - Guitar/Vocal, Keir Z - Bass/Vocal, Loren Order - Drums/Vocal, Liberator - Melodica/Keys/Vocal.
Eppard, Burke, Orr, Riker
Saturday, Mountain Stage, 8pm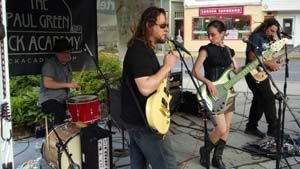 The members of this band have toured the world, played on network television shows such as 'The Late Show with David Letterman', and The 'Tonight Show with Jay Leno'. Drawing upon influences such as Stevie Wonder, Prince, Sly and The Family Stone, Led Zeppelin, and The Police, the dominant sound of "Eppard, Burke, Orr, Riker" may be described as danceable and energetic jam-rock.
Finley and Pagdon
Saturday, Creekside Stage, 12pm noon
Life long natives of the Hudson Valley, Woodstock based Duo, Denise Jordan Finley and Daniel Pagdon play Contemporary Folk generated music that touches on Traditional, Americana, Bluegrass, Jazz, Rock, and Classical; each having explored their music as composers, performers, recording artists and educators. Each are self-taught on their instruments. Their music is anchored on two superbly played guitars, Finley's expressive voice, and their powerful songwriting and their touching, humorous, and visually captivating performance has engrossed audiences since 2005.
Fuzzy Lollipop
Sunday, Canal Lock Stage, 4pm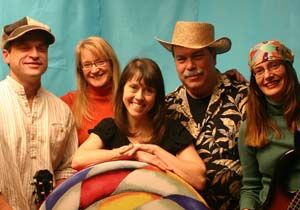 A band for kids of all ages blending a mix of originals and family favorites, Fuzzy Lollipop has something for everyone, looking at the world through a kid's eyes (and wearing funny glasses!) Their songs are silly and sweet, and maybe a bit sticky, too! They write catchy tunes in a variety of musical styles with lush vocal harmonies. They have performed at the Rosendale Street Festival, Unison, The New Paltz Turkey Trot, and in many local living rooms. The band is Callie Hershey: on keyboards and vocals, Damian Kortan: guitar and vocals, Powhatan Swift Eagle: guitar and vocals, Leslie Abdallah: vocals, Lisa Hansen: bass, and Geoff Jones: percussion.
Grenadilla
Saturday, Canal Lock Stage, 3pm
Grenadilla, an award winning band, has a unique sound - layered voices textured with Kwela flavored rhythms, up-beat melodies, a touch of Cape Town jive and a hint of the blues. Founded by Musician, Songwriter and Recording Artist Debbie Lan, Grenadilla features Debbie on lead vocals and piano, Jim Dooley on Drums, AnnMarie Callan on vocals and pennywhistle, Ike Shaw on vocals, guitar and organ, Guthrie Lord on Bass and Caitlin Kaposhilin on background vocals.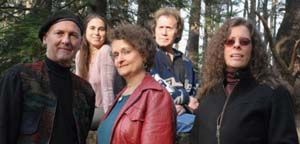 Hemingway's Cat was formed in 2008 by Guitarist/Composer Lorah Yaccarino, a veteran of the punk/alternative scenes in New York and Arizona and such acts as Ritual Motion, Ghostyard and Sacred Fire. The band debuted with 2010's CD Siberian Surf before finally crystallizing into the lineup of Lorah, drummer and vocalist Denise Parent (Big Sister, the Deadbeats), vocalist Danielle DeBellis (Stella and the Hudson Valley Hot Club, the Gypsy Jazz Band,) saxophonist Mark Nahnsen (the Big Blue Big Band, the B-Boys), and bassist Wayne Orr (Up All Night). A crucial component of the singular sound of Hemingway's Cat is Lorah's use of droning 12-string electric guitar over the quintet's percolating jam-band tempos.
iS
Saturday, Firehouse, 4pm
An unusual, three piece jam band with vocals, iS delivers live performances to electrify audiences. The band's name, loosely meaning "present tense," emphasizes their improvisational nature. Each show offers a unique experience that includes diverse, memorable songs and exceptional musicianship. iS has a distinctive exciting style, a high-energy form of music combining insightful songwriting, soulful vocals and dynamic jams.
Jeff Entin/Bob Blum
Sunday, Cafe Stage, 1pm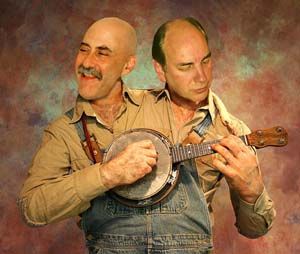 Jeff Entin is a Rosendale resident who's been writing and performing all his life. He is best known for his genial stage presence, highly accomplished guitar playing, and his approach to covering a wide variety of other artists, as well as performing his own, well- crafted songs. Bob Blum, from Cambridge, Mass, is an amazing bass player and song writer. They've been playing together since 1971, and it's really paid off!
Jeremy Baum
Sunday, Mountain Stage, 4pm
Over the years Jeremy has been a successful side-man, doing freelance work for MANY different artists, performing and/or recording with Levon Helm, Garth Hudson, Richie Havens, Shemekia Copeland (6+yrs), Joe Louis Walker, the North Mississippi Allstars, John Hammond Jr., Jim Weider, Melvin Sparks, Andy Aledort, Bill Perry, Sue Foley, Debbie Davies, Gil Paris, Chris O'Leary, Vance Gilbert, Connor Kennedy, Slam Allen, Murali Coryell, Scott Sharrard, Jay Collins, and many more. For over 10 years Jeremy was pianist/composer/arranger of the Hudson Valley based Latin band Soñando. Today Jeremy leads his own trio, which is rooted in the blues and funky soul- jazz sounds of the late 60s. Jeremy's debut 'Lost River Jams' is available on Flying Yak Records. The band is finishing up their second full album ""The Eel"" which will be released in the Summer of 2013!"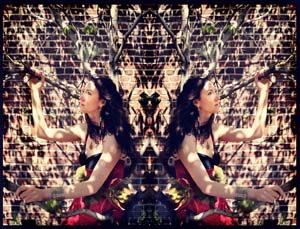 Jessie Kilguss' path to becoming a songwriter has been roundabout. She is a classically trained actress and had the life changing experience that sealed her fate as a singer when she appeared on London and Sydney stages with another actor and singer, Marianne Faithfull. It was during this production that Jessie realized that she wanted to be in charge of her creativity in a way that playing the same role for six months or more simply couldn't provide. Jessie co-wrote her first three records with gold record award winning production team Super Buddha (Blondie, Rufus Wainright.) The super duo of Charlie Nieland and Barb Morrison.
Joey Eppard
Sunday, Firehouse, 5pm
A true musical triple-threat: Brilliant songwriter, astounding instrumental player and phenomenal singer. Most notable about Joey is his unique guitar technique that is best described as a combination of Spanish flamenco style and slap bass techniques which he uses to phenomenal result on acoustic/electric guitars.
Johnny Monster
Saturday, Firehouse Stage, 6pm
The Jonny Monster Band is a rock n' blues band. Known for they're fast take on the blues they draw from influences like Stevie Ray Vaughan, Johnny Winter, and Jimi Hendrix. They have had the pleasure of opening for Johnny Winter, Jefferson Starship, and Lucky Peterson.
Jude Roberts
Saturday, Canal Lock Stage, 5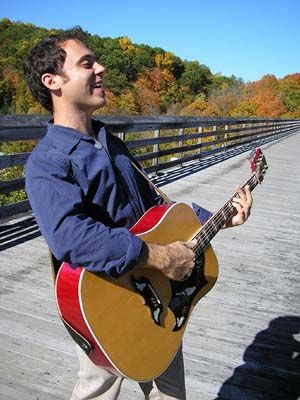 Jude Roberts weaves a graceful songwriting aesthetic into original folk music, while staying true to its tradition. Currently making his home in Rosendale NY, he tours and performs frequently on both the East and the West Coast. Jude has performed with/opened for quite a few noteworthy musicians, but doesn't like to brag about it unless he's encouraged to. Artfully crafted originals - emphasizing melody, dynamic chord changes, and insightful lyrics- are brought to life by a strong, pure voice and excellent guitar technique. His first CD is entitled Stained Glass Afterglow. Currently only half of Rosendale and .0001 percent of the rest of the world population own it, leaving lots of work to be done. His second release, as yet to be titled, is due out in the fall of 2013.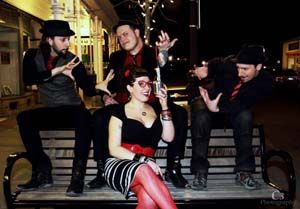 Lara Hope and the Ark-Tones are The Hudson Valley's premier Rockabilly/Rhythm N Blues/Rock N Roll outfit, an all-star cocktail of musical talent, driven by Lara Hope's powerful and sultry vocals, Matt "The Knife" Goldpaugh (of the Arkhams)'s relentless upright bass slapping, Dave Tetreault's undefeated drum stylings, the guitar heroics of Chris Heitzman, and co-starring the cheery attitudes of all of the above members. This fun-loving bunch packs the dance floor with re-workings of rockabilly and rhythm and blues classics and standards as well as their own original musical offerings, sure to please listeners of all ages and walks of life.
Leo Glaser & Rich Newman
Saturday, Cafe Stage, 12:00 noon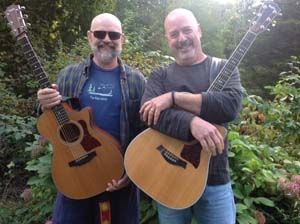 Rich Newman & Leo Glaser are singer-songwriters in the acoustic folk, folk-rock tradition who have created their own unique, specially blended sound, singing about such topics as strength and perseverance, love and family, the wonder of nature, and about various social issues.
Living with Elephants is Amy Poux - songwriter, lead vocals, keyboard, Rob Norris -- Electric Bass (Bongo's/Tullula!), Chris Anderson -- Drums (Chris is the leading steel drum maker in the northeast), Jerusha Kellerhouse -- Violin, and Claudia Brown -- back-up vocals. A new band, Living with Elephants' soulful, moody sound got a nice mention in the Daily Freeman's Sound Advice column: "With a compelling sense of song craft and a way with melody, coupled with Poux's perfect intonation and hauntingly beautiful voice, 'Living With Elephants" is a must have." Living with Elephants' music was used for the soundtrack of the Don Roos movie, Other Woman, starring Natalie Portman. We think it makes a good soundtrack for life too.
Mad Satta
Saturday, Cafe Stage, 7pm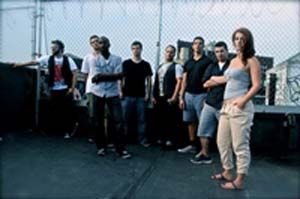 Founded by vocalist Joanna Teters and bassist Ben Carr in 2010, Mad Satta has assembled some of the most-promising young musicians from New England's Tri-State area to produce and powerful, unforgettable performance. Joanna Teters confidently fronts the band with grace and depth beyond her years, with her own musical roots deep in funk, reggae, and jazz. She is joined by bassist and principle composer Ben Carr (Yarrow), Kevin Theodore (Ever Forthright), standout Connecticut guitarist Ted Morcaldi, and multi-instrumentalist Zane West. In June of 2012, by adding Collin Wade on alto sax, Jason Fitch on tenor sax, and Eric Zeiser of trumpet, Mad Satta took their sound to the next level.
Marji Zintz
Sunday, Creekside Stage, 1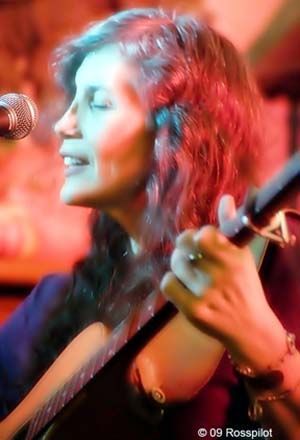 With a voice that has been likened to Joni Mitchell, Rickie Lee Jones, the late Eva Cassidy, and Shawn Colvin, Marji is a solo vocalist/arranger/acoustic guitarist who is known for her sweet voice; heart-felt, soulful interpretations; spot-on intonation; extensive, genre-busting repertoire; and masterful guitar playing.
M'Bolo
Sunday, Canal Lock Stage, 1pm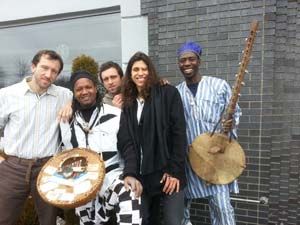 M'bollo is an exciting blend of different ethnic traditions from Senegal, West Africa. M'bollo means gathering people together in Senegal 's national language, Wolof. The music is written and arranged by Singer Amadou Diallo. Amadou brings the ancient rhythms of Africa to the present tense with the use of western instruments such as electric guitar, standup bass, mandolin and banjo. The music is upbeat, positive and super fun to dance to.
Melinda DiMaio brings her particular brand of original retro-classics to the stage in a style that swings and sways. With a vocal quality that draws from a rich pallet of shades and hues, Melinda's vocal quality has been described as Patsy Cline meets Billie Holiday. She's joining forces with noteworthy Hudson Valley luminaries Jeff Entin, Bob Blum and Tim Whalen for a set that's sure to delight!
The band consists of Myles Mancuso on guitar and vocals, Joe Piteo on drums, Brandon Morrison on bass and vocals, and Jeremy Baum on organ. At the age of nine Myles was affectionately referred to as "Mojo" in a newspaper article about him. Now 17 years old Myles Mancuso is a nationally recognized prodigy who fronts his own band, singing and playing Guitar and Keyboards. Noted by True Fire as one of the Top 10 Guitar Prodigies in the World, Myles has been preforming professionally for audiences since the age of 10. Myles continues to perform steadily at establishments in NYC, the Hudson Valley and through out the Tri-State Area.
Myles does have a CD "Blow My Blues Away" which will be available at the Fest.
Mister Kick
Saturday, Creekside Stage, 5pm
Mister Kick perform a great mix of early and classic Rock n Roll party favorites from the past four decades - plus some other great stuff (original material) one of the cats dragged in. It's good time music you can sing and dance to!
Mister Oh!
Saturday, Firehouse, 2pm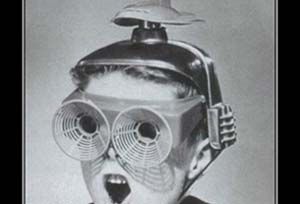 Original Gunk Rock: Tim Whalen-drums. vocals, P.J. Klym-guitar, vocal, Tim Ruscoe-lead guitar, Brett Herman-guitar, sax, James Ortner-bass.
Mr. Roper
Saturday, Creekside Stage, 2pm
Comprised of Eric Squindo and Rick Schneider, Mister Roper has been performing throughout the Hudson Valley and beyond since 2009. Americana stripped down to its root, their sound is rustically simple but emotionally powerful. A self-titled album is set for release later this year (Woodstock Records).
NCM
Saturday, Mountain Stage, 12pm
NCM is an eccentric, eclectic concoction of raw old-school punk, driving rhythms, and acoustic and folk elements. Based out of Brooklyn and New Paltz, NY, NCM was created by the musical alchemist Pete Crotty. Recently reunited with original drummer and co-creator T Milt Simon, NCM has released their newest album Vampire Proof, which is tantalizing eardrums worldwide. Vampire Proof was produced by Earl Slick (David Bowie), who also plays guitar and bass on some of the tracks. Recorded at The Clubhouse and mastered at Sterling Sound, Vampire Proof (2012) is NCM's third full-length album.
Passero
Sunday, Cafe Stage, 5
Passero is a innovative ensemble from the Hudson Valley performing and recording modern interpretations of world music and original compositions. Blending African, Caribbean, Latin and jazz rhythms, with melodies from many countries and traditions, Passero paints a collage of sound, combining the old and new, the ancient with the progressive, the traditional with the heretical. Passero is busy recording their first CD and performing throughout the Northeast. Passero is: Raphael Garritano - guitar and mandolin, Guy Thillet - voice and strings, Pablo Shine - Congo/Bongo/Timbales, David Budd - Drums/Percussion and Mark Sloan - Bass.
Since 1995 this band has been playing a blend of country, blues, rock and punk it has dubbed "Apocabilly." This rockin' three piece is in turns funny, raging, satirical and silly. It's fun, it's fast, it's loud. Peter Head on guitars and vocals, Karl Krause on bass, and Joe P. Morgan on drums.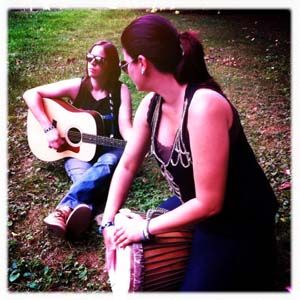 The acoustic duo, Playing with Sound, is a Indie Folk rock outfit from Albany, NY. Roseanna Grimaldi (aka Rosa Love) and Jess Goforth have come together for a fourth time to make music. The two are influenced by a variety of musicians, ranging from seventies legend Janis Joplin to more modern acoustic and rock groups such as Blind Mellon, Incubus, Ani Difranco, Jack Johnson and Kings of Leon to name a few. They are best described as: "Two women who blend acoustic rock with African percussion to create harmonious music" The Saratogian Newspaper.
POOK
Saturday, Canal Lock Stage, 6pm
The Percussion Orchestra of Kingston (POOK) is a program of the Center for Creative Education in Kingston. Led by CCE director Robert 'Evry' Mann, POOK was founded in 1997 by three percussionists who also work as educators and social workers as a way to get kids off the streets and provide them with meaningful activity and important life skills. They joined forces to form an ensemble that has trained hundreds of children in world rhythms and percussion techniques and delighted thousands of listeners throughout the region.
Purple K'nif
Sunday, Canal Lock Stage, 12pm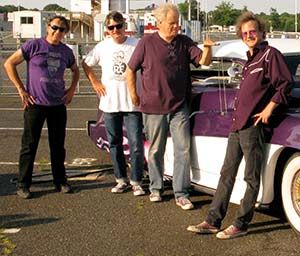 This band plays Maximum Surf & Twang - all-instrumental surf/hot rod/juvenile delinquent rock 'n' roll. They are: Baker Rorick: red bass guitar; Ted Lawrence: blue lead guitar; Johnny Teagle: orange lead guitar and Chris Butler: aquamarine sparkle drums. The band shares a love of cool vintage music and collectible instruments: Rorick hosts the yearly Woodstock Invitational Luthiers Showcase at the Bearsville Theater (2013's show will be October 25th - 27th); Teagle is the author of the Fender Amps bible and former columnist for Vintage Guitar magazine; Butler is former editor of the Guitar World Buyer's Guide and songwriter/guitarist for The Waitresses; Lawrence was a founding member of NYC's Supertones and HumanTornadoes.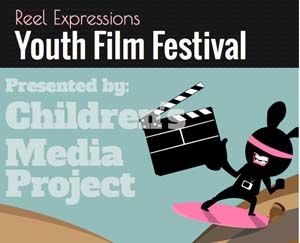 The Children's Media Project and The Rosendale Theatre is hosting a new and exciting youth film festival! Join us in a celebration of award-winning youth media from around the country! The Reel Expressions Youth Film Festival Screening showcases a range of some of the highest caliber youth produced media coming from teen filmmakers throughout the country. The Reel Expressions Youth Film Fest celebrates the voice and creativity of young filmmakers. With a strong emphasis on our local young Hudson Valley filmmakers, Reel Expressions additionally includes youth-produced film pieces from as far as California. he competition for entry was fierce, as CMP received over 100 nation-wide submissions into the festival, but ultimately only 17 films were selected for inclusion. Short films (ranging from 30 seconds to 10 minutes) from a broad range of genres including documentary, music video, animation, and narrative; and the works range from dark to comical. The films are diverse in style subject matter, covering poignant teen issues such as relationships, youth violence, and gender identity.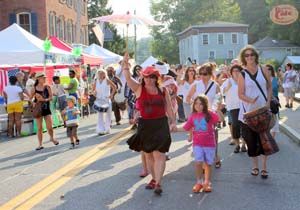 The Rosendale Improvement Association Brass Band and Social Club (RIA) meets and practices every Wednesday at Willow Kiln Park (weather permitting), or at the Recreation Center (if weather is bad) from 6-7 PM. All are welcome to join! RIA brass band believes that making music together is another way ofmaking a good life for everyone in Rosendale.
Rozsa
Saturday, Canal Lock Stage, 4pm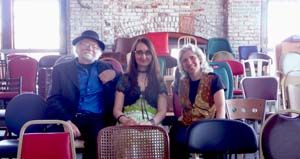 This band plays a wide variety of music from East Europe, ranging from delicate Hungarian folk songs to exuberant Gypsy, Balkan and Klezmer tunes. "Does your blood boil when you hear the duende of gypsy tunes? Do you feel like drinking to Hungarian Folk Music? Do you want to dance? If you know what I'm talking about then you will absolutely love the remarkably gifted and spirited band Rozsa" Review by Radioactive Lunch at WVKR in 2011.Band members: Katalin Pazmandi (voice, recorder, violin), Mirko Gabler (guitar, voice) and Fre Atlast (percussion).
Shaktipat
Saturday, Creekside Stage, 1pm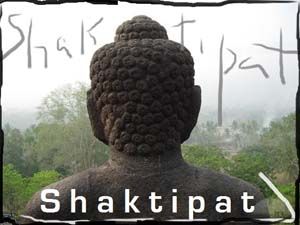 Shaktipat! Come join a growing community of ecstatic warriors united in the thunder of pulse, voice and spirit. Dance to the ecstatic grooves, raise your voice in hypnotic kirtan, drum to the tribal rhythms, while raising your over-all energy and spirit! Shaktiat plays locally and every fourth Saturday at MaMA Arts in Stone Ridge. Matthew Cantello – guitars, vocals and percussion. Chris Bradley – Drums and percussion. Lynn Whitehead – vocals and percussion.
Spiral Up Kids
Sunday, Canal Lock Stage, 2pm
Soundtracking the family experience like no other ..... Spiral Up Kids music blends an earthy jamband style infused with nouveau country rock sensibilities over layers of sweet vocal harmonies to create an original and infectious roots based songwriting . They released their debut CD in 2009 and have been spreading their free-range organic music throughout the Hudson Valley and New York City. Currently in the studio recording new material for an October 2013 full length CD release. Tim Whalen - drums & vocals, Darren Cohen - guitar, Robin Baker - vocals, Ross Rice - keyboards, Jason Sarubbi - bass.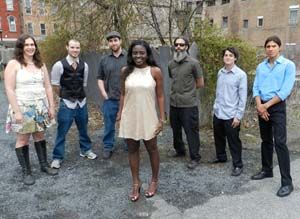 The Big Takeover is a unique concoction of backgrounds and spirits that perfectly creates a version of reggae that is fresh and vivid. With Jamaican born and raised NeeNee Rushie as a captivating and memorable front woman, this movement complete with a playful horn section, pulsating bass and drums, and a hypnotizing rhythm section fills its audience's hearts with good vibes and solid joy. This New York based band was formed in 2008, and since then has played over 500 shows in cities all over the east coast. They have released two full length studio albums, and anticipate a third by the new year. They also have the pleasure of calling true reggae royalties such as The Wailers, The Skatalites, The Slackers, Yellow Man, Taurrus Riley, Inner Circle, and Sister Nancy their stage mates.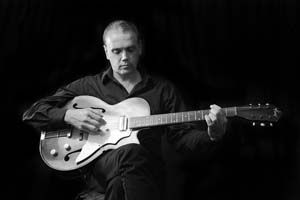 The Carl Mateo Group is based in the Catskill Mountain Stages and features Peter Dougan on guitar and vocals, Jeffrey Barnes on djembe and percussion, Josh Tyler on drums and Paul Schiavo on Bass. The group has been well received by audiences who feel the energy and soak up the vibes of this unique combo. Carl has had the great pleasure of opening shows for performers such as John Hammond Jr, Jorma Kaukonen, Suzanne Vega, David Johanson, Robert Hunter and X with John Doe, Ecene Cervenka and Billy Zoom and more in some classic venues such as The Knitting Factory and CBGB'S in NYC, The Iron Horse, Northampton , MA., Cafe Stage Lena's in Saratoga, NY and the Bearsville Theater in Woodstock , NY. Carl Mateo's 2003 release, "Big White House". was chosen as one of the top ten cd's of the year by the "Off the Beaten Track Radio Show" on WKZE featuring independent music from the Hudson Valley and beyond. Carl lives in the Hudson Valley where he has built a home on a ridge along the blue Mountain Stages of the Catskills.
The Clouds
Sunday, Firehouse, 3pm
The Clounds gathered from many diverse directions , Amy Planthaber (vocal, percussion, keyboards) and Rich Devlin (guitar , vocal) from the perennial New Paltz band MISFIT TOYS, Joe Ruffini (drum and vocal) and Joe Enright (Bass and vocal) from JO JO GAI, Kevin O'Toole (Guitar and vocal) from TRIAL AND ERROR and Rick Warren (guitar and vocal) from J.E.G. Music. THE CLOUDS have been playing a mostly "covers band" show of late but all members are actively working on original material. The members share a unanimous love and respect for the live music experience and are ready to take it to the sky.
The Compact
Sunday, Firehouse, 2pm
From Roots-Rock to Folk-Funk, this one-of-a- kind ensemble weaves tapestries of musical fare with depth and spontaneity. Whether it's the acoustic duet or the full band, The Compact continue to captivate audiences with an instantly recognizable sound all their own. With catchy originals, irresistible grooves, and adventurous musicianship, even cover songs have The Compact's signature all over them, always leaving audiences on their feet. The band's core is the song-writing team of Erin Hobson and Steven W Ross. Together they churn out catchy melodies and rhythmic syncopations that never cease to surprise. The Compact has released two albums, and a third is on the way. A major departure from the previous recordings, The Compact's new sound rocks the house with hooks that hits are made of and an emphasis on killer grooves topped with unique harmonies.
The Cupcakes
Saturday, Firehouse, 12pm
The Cupcakes is a trio performing Original Acoustic, Americana, and Contemporary Folk music. Recipe for The Cupcakes: Start with 3 uber talented women; add 5-6 instruments, (3 at a time); then cream together with a bouquet of awards for songwriting and independent music. Stir in 6 CDs, sprinkle with jingles, tours with famous people, production awards and credits, and videos. Ice the whole thing with humor and harmony. No need to bake- The Cupcakes definitely do the cooking! Personnel: Janice Hardgrove: Vocals, Mandolin, Bass: Lyn Hardy: Vocals, Guitar, Banjo, Bass: Elly Wininger: Vocals, Guitar, Resonator Guitar.
The Dragons
Sunday, Mountain Stage, 5pm
Jerry Dragon plays the guitar, sings & writes songs. Chuck Burdick plays the drums. He heard some of Jerry's songs & decided that He wanted to play them too! Jimmy Eppard plays many things with strings. When He heard Jerry & Chuck, He thought...Wow, these are great songs! these guys could use a bass player! Jimmy likes to call their music Classic Rock that you NEVER heard before. A guy in the audience once called their music 'Gothic Rockabilly'.They don't know what that means but they think it sounds cool!
The Drive
Sunday, Firehouse, 4pm
What happens when you take a little old, a little new? Something bright, something blue? You get The Drive is a band crossing genres of bands like Blink 182, Sparks The Rescue, The Foo Fighters, etc... and mashing them up with the sounds of the old days with bands like Ac/Dc, Led Zeppelin, Ted Nugent, and KISS. The Drive is a band that is sure to be breaking the boundaries! With Old School Rock N Roll Lead Guitar, A punk driven drum beat, Catchy Rhythm's and lyrics that will be stuck in your head forever you're sure to be hooked on your first listen. So free your mind and come inside to a band that you're sure to love. THE DRIVE!
The D-Squared Blues Band. The Brainchild of guitarist Dave Heinlein and sax/harp player David Laks. Together they make D to the second power thus D-Squared. This band is made up of Hudson Valley seasoned professionals who love the music they create. Based out of Woodstock, NY this music show offers a night of non-stop dancing to classic and original music in the blues and funk tradition. Because the rhythm section is so paramount to this group they have two alternating powerhouse drummers, Ruperto Ifil along with percussionist Chester Pertchik. Additionally the amazing Michael Colletti is on Bass Dennis Yerry on keys, and the one and only "Sultan of Sonic Soul", Gus Mancini, who plays both saxophone and the WX5 Wind Synthesizer. Collectively this is a musical force to be reckoned with by dancing and having a good time!
The Lighthouse
Saturday, Mountain Stage, 1pm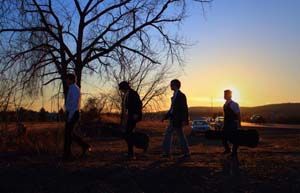 The Lighthouse is a band from Kerhonkson NY. They play a mix of jazz, alternative, blues, punk, classic rock, funk and progressive rock, and good old rock and roll. They have been playing together for about a year. They have played at The Chance Theater in Poughkeepsie NY, the Rosendale Theatre, the Rondout Music Lounge, BSP, The High falls Cafe Stage, and the farthest they have played, was at The Room in Connecticut. The members are, Andrew Cymbal (keyboards, lead vocals, and rhythm guitar), Ihor Shuhan (lead guitar, and vocals), Matthew Conde (bass, and vocals) and Paul Maczaj (drums, and vocals). They play mostly originals, and have recorded a single called, "The BaBa Song".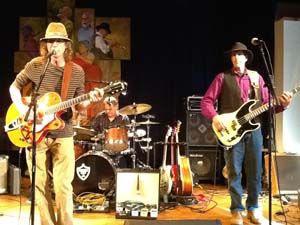 Formed in the Spring of 2009; The New Lazy Boys are the vehicle for the songwriting of singer Chris Gilli. A Brooklyn native; Chris decided to bring his mix of rootsy; country rock & swing inspired writing to the Hudson Valley. Always positive & uplifting; Chris found true inspiration in his surroundings after settling in Bearsville.The New Lazy Boys are currently recording at Professor Louie's Studio (The Cromatix/ The Band/ Woodstock Records) in Hurley, NY. Chris is backed by the ever energetic rhythm section of Bruce Hutchins on Drums and Vocals & Rod Archer on Bass & Vocals.
The Old Double E plays Old Timey and New Timey music ta swear, drank, smoke, spit and dance to. Camped up 'round Kingston NY, the members are: Ed Butler - Guitar, Banjo, sangin' & stompin' ; Earl Walker Lundy - drankin', sangin' & stompin' ;John Adami - Mandolin, Guitar and spittin' and Colin Brown - Bass fiddin' and smoke bummin' .
The Paul Luke Band
Sunday, Mountain Stage, 1pm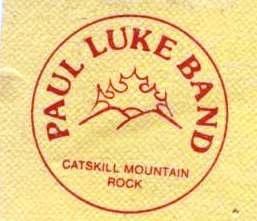 The band was formed by founding members Paul Luke and PJ. McManamon, in 1979. The band has had personal changes over the years. But, Continued to develop their style of original music they call Catskill Mountain Stage Rock. Written by Paul Luke. The songs are about our country and songs about our land, songs for the working man and songs about the Catskills Mountain Stages and the Hudson River. The band also play other cover music both country and rock. Thru out their career the band has shared the stage with some well-known national bands like: The Kentucky Head Hunters, New Riders of the Purple Sage, David Allen Coe and performed Live on stage at the Woodstock 94' concert and thru out the north east. The band members are. Paul Luke - Guitar, vocals, PJ. McManamon - Drums, vocals, Larry Andreassen - Bass Guitar, vocals, John Chanler - Lead Guitar, Chris Rooney - Key boards, Ian Flannigan - Guitar, vocals. The band is looking forward to performing at the festival this year.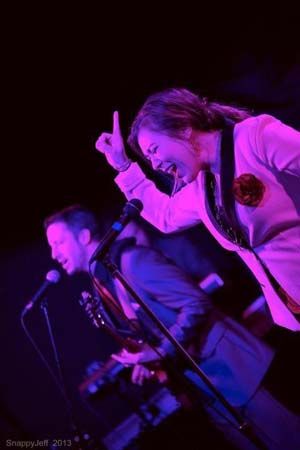 The Pleasers are known for crowd-rocking live performances featuring their unique take on the Motown/Soul sound. With their matching suits, and synchronized dance moves, their shows harken back to the days of old-school Motown while still feeling fresh, edgy and current. From their takes on Marvin Gaye, to The Temptations, to James Brown and many more, The Pleasers ALWAYS live up to their name!
The Spectacular Average Boys are a folk band that rocks. Or a rock band with their grandfathers' instruments. With a lineup of banjo, guitar, bass, and drums, the 'Boys take ideas from traditional folk music and update them for a faster, louder, modern generation. Their original songs are artfully crafted and catchy tales of life in Upstate New York. Songs about rolling calico hills, bitter winters, black-hearted ex's, and hometowns stick with you. Their poignant lyrics hit close to home, and are served with a healthy dose of shouting and foot stomping.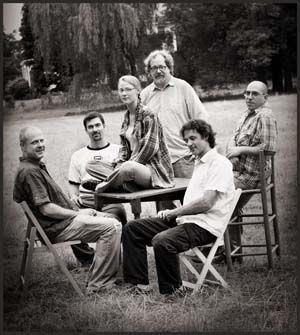 Founded in 2007 in New Paltz by two guitar whiz English teachers, The Sweet Clementines play a musically adventurous, original brand of guitar pop with debts to Brit pop, indie rock, sad folk, and cabaret. The 2011 CD though it were the kiss of death was well-received throughout the Hudson Valley and beyond, and became a staple on WKZE. The band has played The Living Room in New York City, the O+ Festival, Club Helsinki, The Bearsville Theater, etc., and is currently at work on a follow-up CD.
Tigeriss
Sunday, Mountain Stage, 2pm
Since forming in 2007, New Paltz, NY's Tigeriss (formerly Tiger Piss) have become an exemplary band to hold up for those seeking fun sing-a-long rock n' roll that still matters. Born from a true DIY aesthetic, Tigeriss has self-promoted their way into many hearts over the course of nine national tours, most recently as a part of the CONEY ISLAND ROCK N' ROLL ROADSHOW. With music that is not only playful but meaningful, the Tigeriss experience promises a complex, catchy and chaotic reprieve for the everyman. Sexy without the sleaze, but still nastier than mama permits, Lara's bluesy belting and rolling bass lines merge with Danny's angular and memorable guitar riffs. Completing this trio is Rev Kev's powerful and always danceable drum beats. Combined, this power trio brings you raw rock-n-roll...the way it should be.
Tulula!
Sunday, Creekside Stage, 3pm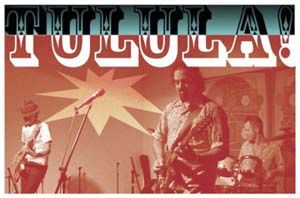 Tulula! has been stomping around Rip Van Winkle's dreamland since 2006. The Acid-Cowboy quartet of Jason Broome (King of Rome, the Westport Sunrise Sessions, The Brooklyn Garden Club), Rob Norris (East Of Venus, Living With Elephants, The Bongos, Blue Paradox), Chris Bradley (June Cleaver and the Steak Knives, Shaktipat) and Daniel Weintraub (Backworldsmen, the Westport Sunrise Sessions, the Brooklyn Garden Club, King of Rome) come off like a mosh pit at a gypsy carnival followed by a séance with the 27 club. Between them, these four veterans of underground music have toured the world, recorded over twenty-five albums and eaten like princes with paupers. Tulula! is sure to whisk you one dance away from the happy farm.
KnicelyDone3
Sunday, Firehouse, 12pm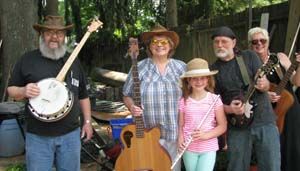 Vanessa Kniceley is making her debut at the Street Festival 2013 with her back up band "Kniceley Done3" featuring Danetta Kniceley/Armm on bass, Nancy Kniceley/Armstrong on guitar, Jimmy Eppard on Mandolin and Charlie Kniceley on Bass.
Voodelic
Sunday, Mountain Stage, 6pm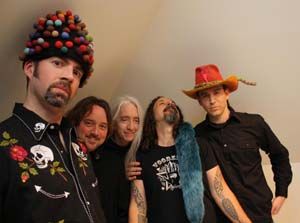 This is one high-impact, must-see live band! The group connects with each other in a way that can only be described as rousing and brimstone-spiritual; the rapport seems straight out of a big tent revival. Little Earl's singing is articulate and righteous soul rage, with words that chase contemporary targets with Biblical methods, politicized and gospelized in equal measure. Bassist Colin Almquist, and drummer Dan Cartwright's snappy, syncopated, big-bottom grooves anchor the soaring drama of the group harmonies and Ross Rice's organ, a blend of sternum-punishing precision and ethereal grace. When guitarist Eric Cartwright rips a squealing solo right out of an '80s glam/metal tune over a groove that sounds like Little Feat or the Meters played by Helmet, nobody's apologizing for anything. It's all in there, and they mean every bit of it.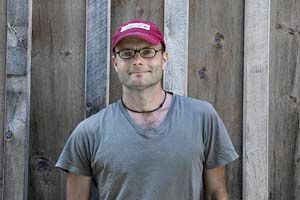 Wally Nichols' musical Country / Americana leanings come from growing up on a farm where he sang and played guitar to a captive audience of fenced-in goats. Now, settled on a horse farm in Kerhonkson with his young daughter, he gets to play to a much bigger and more attentive audience: fenced-in horses. His band is comprised of Chris Cullo ( Dog on Fleas), Paul Duffy on piano and Hammond B-3 and Jason Broome on guitar and bass. You can also read his musings in the Blue Stone Press advice column "Dear Wally" and hear him Saturday afternoons as a DJ on WDST (radiowoodstock 100.1).
Yard Sale
Saturday, Creekside Stage, 7pm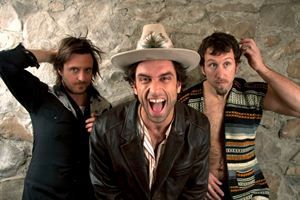 The outfit, formed in 2010, woke up in the midst of the Great Recession and decided that American audiences longed to hear authentic tales of classic crisis. Yard Sale tunes are sung from the heart in 3-part harmony with a sense of pride, purpose, and daring.